Wholesale Catalogue - Retractable ID Holder Straps, ID Holders, ID Reels, ID Badge Clips, Key Rings, ID Badge Hooks with Belt Clips
Retractable ID Holder, ID Reels, Retractable ID Clips, Retractable ID Key Rings, Retractable ID Badge Hooks, Retractable ID Holder Straps. Good for ID holders, ID badges, or key holder applications.
Main - Badge Reels: Retractable ID Badge Holders, Reels, Badge Clips, Key Chains,

Home Lanyards - http://www.badge-lanyard.com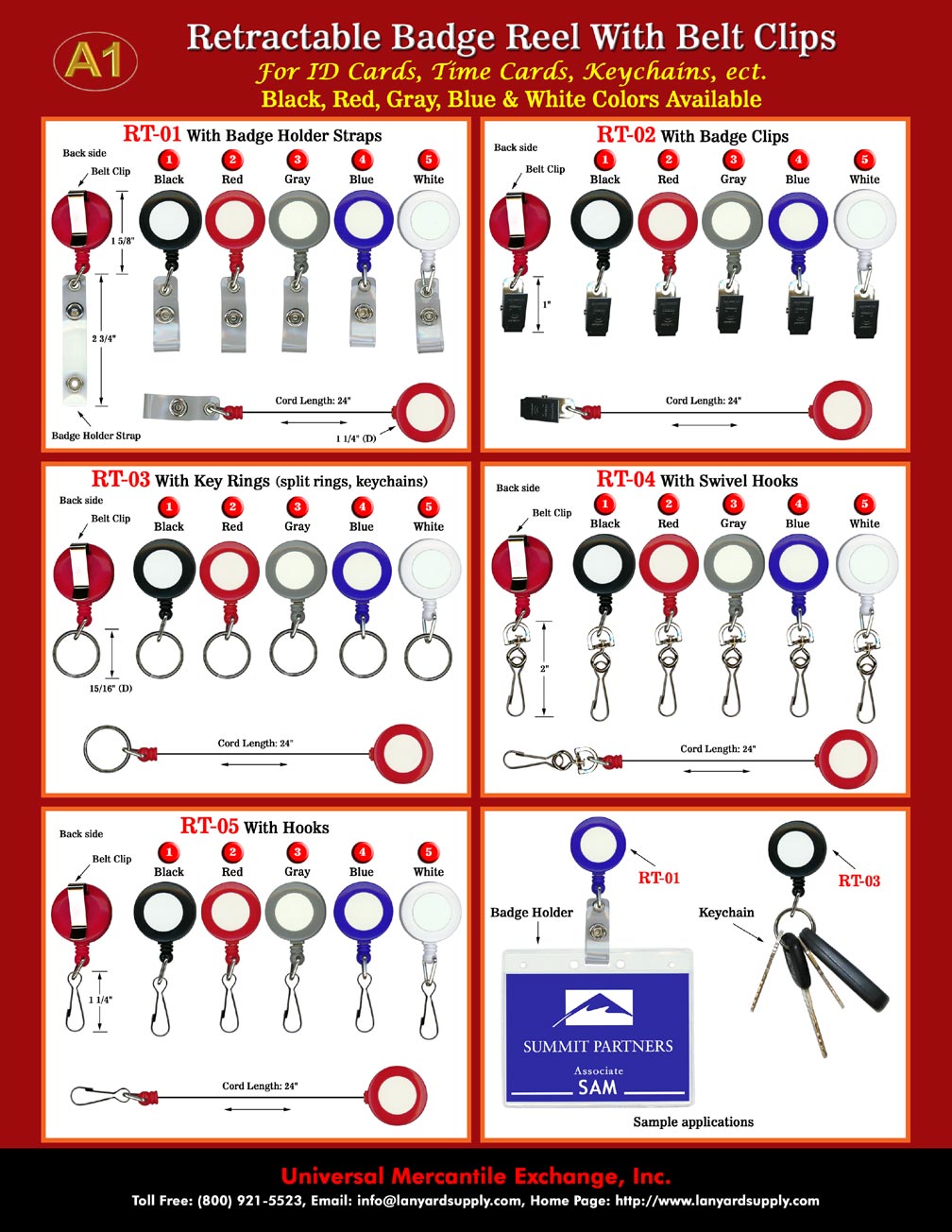 We are wholesaler, distributor, retailer, manufacturer and supplier of retractable ID holders, badge holder and ID holder supplies.


Main-Menu Custom-Logo Retractable Badge Reels
Main - Badge Reels: Retractable Badge Holders, Reels, Badge Clips, Key Chains,