We make 5/8" LY-404HD-DA heavy duty custom lanyards with two fasteners and two ends. It is not only designed for your ID badge system, but also making for a variety of engineering security applications.
< Click to enlarge double fastener attachments with two ends lanyard. >
Home - badge-lanyard.com, Lanyard Colors, Pricing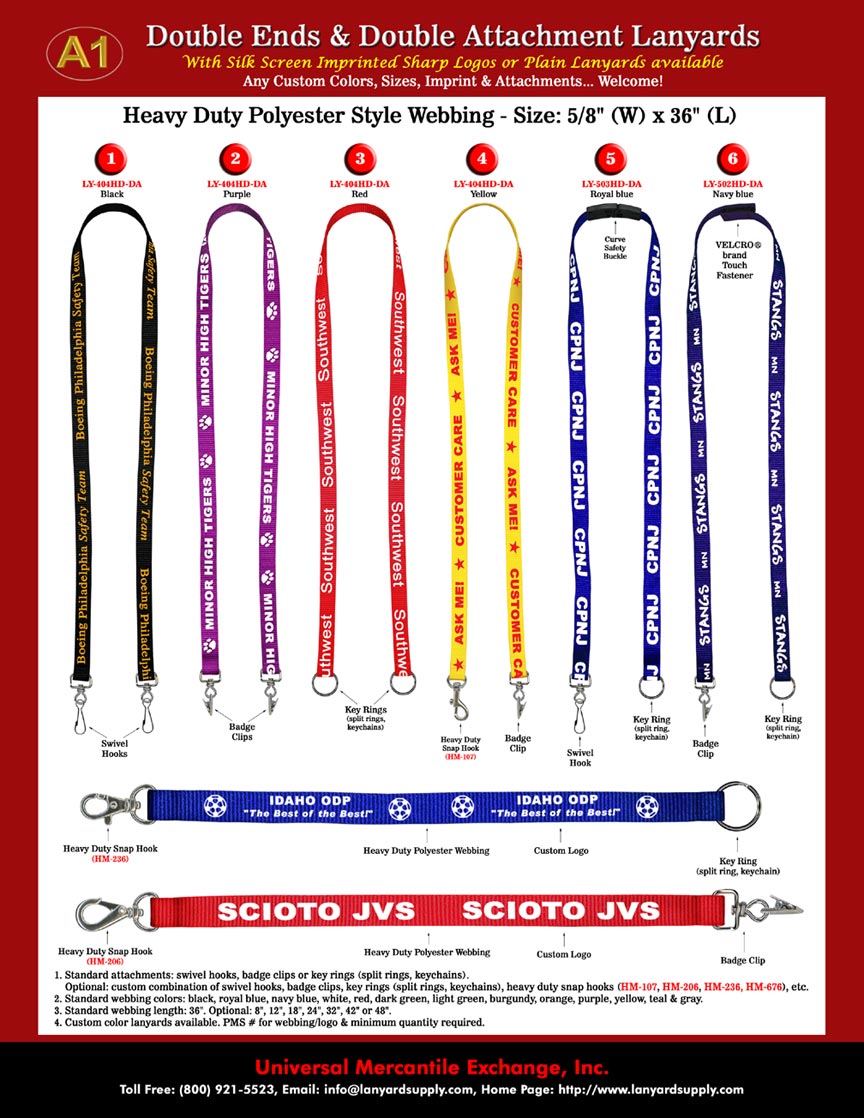 Custom Lanyards: 5/8" LY-404HD-DA Two Fasteners with Two Ends Lanyard.
---

Contact A1: info@badge-lanyard.com