A1 Detachable and Quick Release Cellphone Lanyard, Camera Lanyards, Camcorder Lanyard, Tool Lanyards, Computer Accessory Lanyard, Electronic Device Lanyard System
The LY-602 detachable and quick release lanyards come with 1/4" width comfort to wear and durable polyester and cotton
blended flat webbing and detachable connector. They are designed for hanging cell phone, camcorder, electronic device, tools, computer accessory or for ID holder. The webbing is made of durable and comfort to wear polyester and cotton blended strings.

Home - badge-lanyard.com,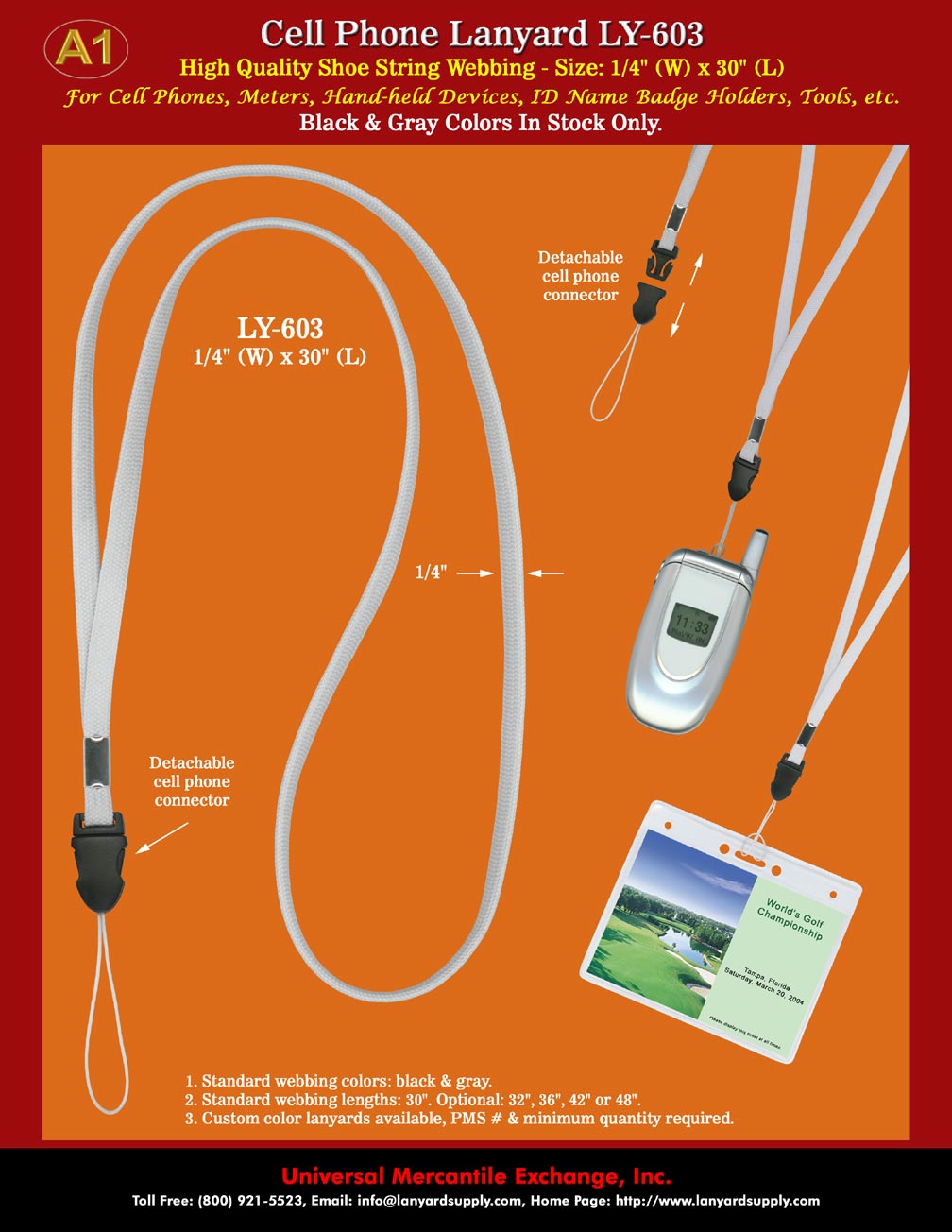 We are lanyards factory direct. We can make custom lanyards, camcorder lanyards, tool lanyards, cell phone lanyards, camera lanyards, computer accessory lanyards, electronic device lanyards with faster delivery.
---
---

Contact A1: info@badge-lanyard.com